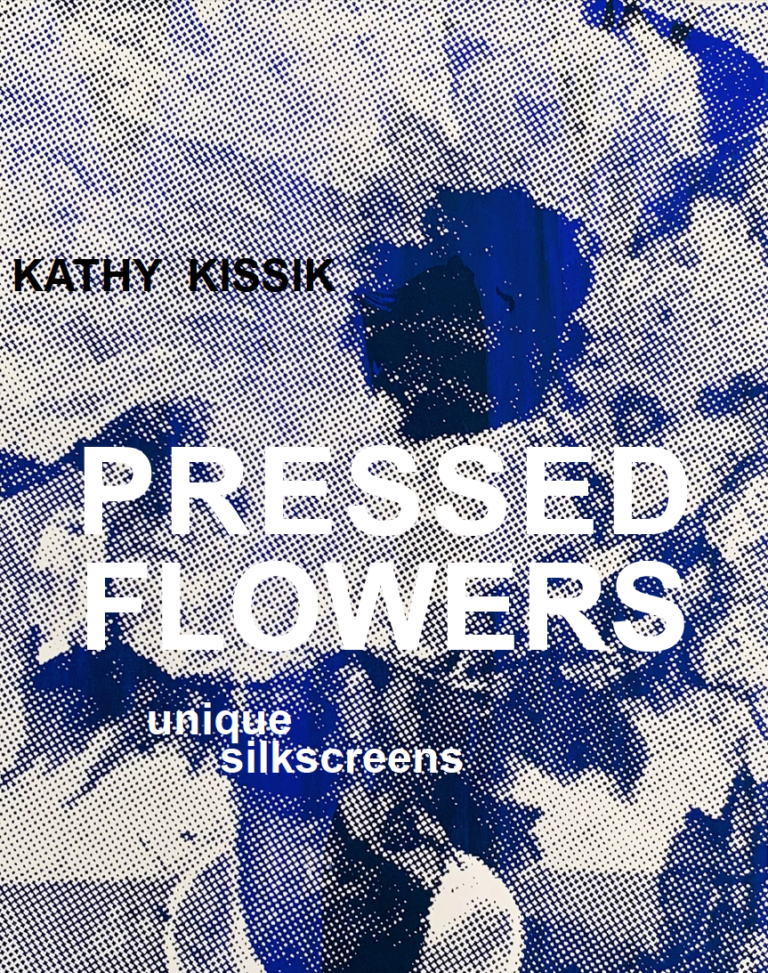 Kathy Kissik, PRESSED FLOWERS, 2022

15 unique silkskreens and 2 works on paper

PRESSED FLOWERS were a simple art form that can easily be traced back to ancient Egypt. In the 1500's Oshibana (the art of pressing flowers in a way to create a whole picture) was meticulous and skilled – with the art becoming fashionable in Victorian England, once trade with the Japanese people increased.

Kathy Kissik was inspired by the history; from the sentimental (preserving a flower given as a gift from a loved one) to the scientific (keeping a botanical scrapbook to aid in identifying native blooms).

This limited series is comprised of unique silkscreens on Arches 88 gsm. and collage on Strathmore watercolor paper. The artworks utilize ink, spray paint, gel medium transfers, varnish, and negatives used to make the silkscreens. The titles relate to a future world where the art form and sentiment of romance and remembrance continues.

The style is influenced by Warhol's flower series, Lichtenstein's print technique, and her love of combining materials.